Timber Flooring Installation Sydney
It's All in the Detail
Our Clients are our number one priority and we go the extra mile to make sure they are completely satisfied. With our timber flooring installation service; we're fully prepared to tackle even the most complex projects and stand by the exceptional quality of our work. 
Our Specialty is supply and installation of Australian Hardwood timber flooring in Sydney
As skilled tradesmen, like our floors, our family business has stood the test of time. There's no guess work, we are not going to learn on your job we know what we are doing and we do it better!
Our timber flooring will add the wow factor to your home.
We offer unique innovative methods of installation that can be tailored to go over:-
concrete slabs
old tiles
old timber flooring
particle board
plywood
In the early stages of construction or renovation? You can avoid potential problems. Experience is something money can't buy. We can save you time and money. Our expert advice will make all the difference.
Even if you are building a project home the location is an important factor in choosing the best suited timber as every home is different. We want to get to know you and what you would like to have in your home. Our knowledge will help you choose a timber floor that is the best suited to your home. The end result will be a hardwood floor that not only looks great, but performs well and can be enjoyed and admired for years to come.
We provide fully itemised written quotations from either:- floor plans provided or a Site inspection.
RENOVATING
A recent study suggests a lot of Australians are ready to take on renovation jobs that will boost their home's appeal and potential for future sale price growth.
The Kitchen is the most popular place to start, with 42% believing a better kitchen adds the most value to the home.
How can a kitchen be improved? New cupboards, new Splashback, new fixtures and fittings. Why not finish off the new kitchen with a new timber floor?
Without a doubt I think from the photos you will agree the transformation is stunning.
Before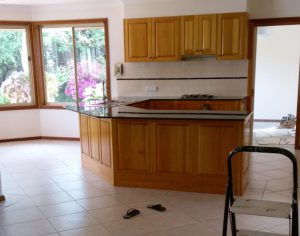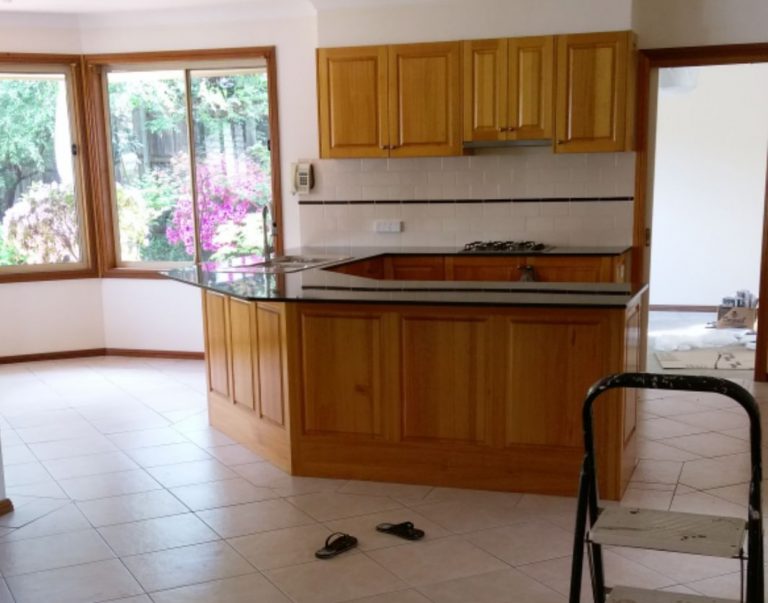 After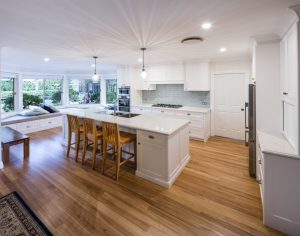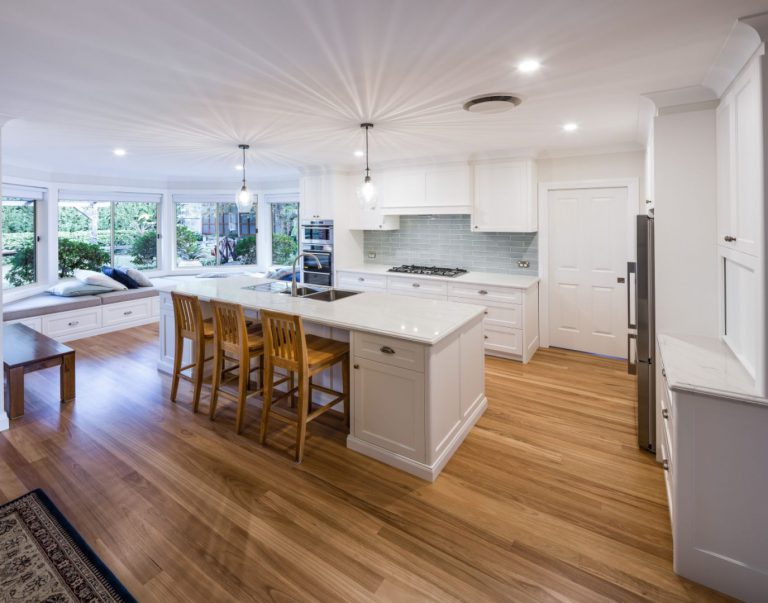 QUALITY YOU CAN STAND ON THAT WILL STAND THE TEST OF TIME BY TRADESMEN SKILLED IN INSTALLATION !
YEARS OF
EXPERIENCE
 in the flooring industry Timber Floors Pty Ltd is your premium destination for all your timber flooring needs. Specialising in solid Australian Hardwood timber flooring and Staircases. We sell Direct to Public | Builders |Carpenters |Trade
It was a pleasure to meet you on Saturday. Many thanks for sharing your knowledge and experience with us. We left your showroom feeling assured that you will do a good job. Floor supplied & Installed 22.10.08
David Camperdown
Australia
We would like to thank you for all your help, advice and patience with us. We really appreciate how much you have done to meet our needs, including being flexible around our tight schedule, and amendable to our wishes, particularly at this time of year.
Mr & Mrs W - West Pennant Hills
Australia
After my discussions with both John & Rex Bruker, I have the utmost confidence & assurance that I have chosen firstly, the right species of timber (Grey Gum), and secondly and most importantly, the right people to undertake this important aspect of the construction of my home.
Mr. S - Horlsey Park
Australia
Very professional throughout the process. High quality, amazing looking, locally sourced sustainable timber
Very pleased with the end product
Nazar Khan
Australia
Contact Us
Looking to bring out the natural beauty in your timber floors?

7 Jumal Place, Smithfield NSW 2164
Trading Hours
Give us a call today for a free consultation and handy, same day quote.

Monday - Friday : 8.00am to 5.00pm Saturday: 10am to 3.00pm
Copyright © 2023 Timber Floor. All rights reserved.